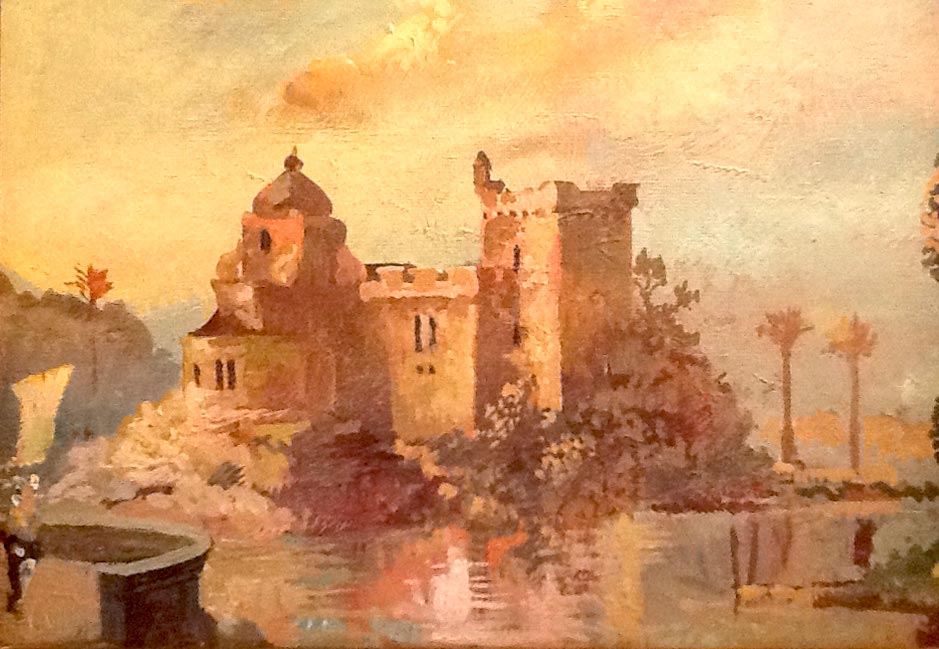 Simple walls become candid works of art, thanks to the creativity of Davide Marcon and his father Edoardo, who have always created decorations, trompe l'oeil and bas-reliefs.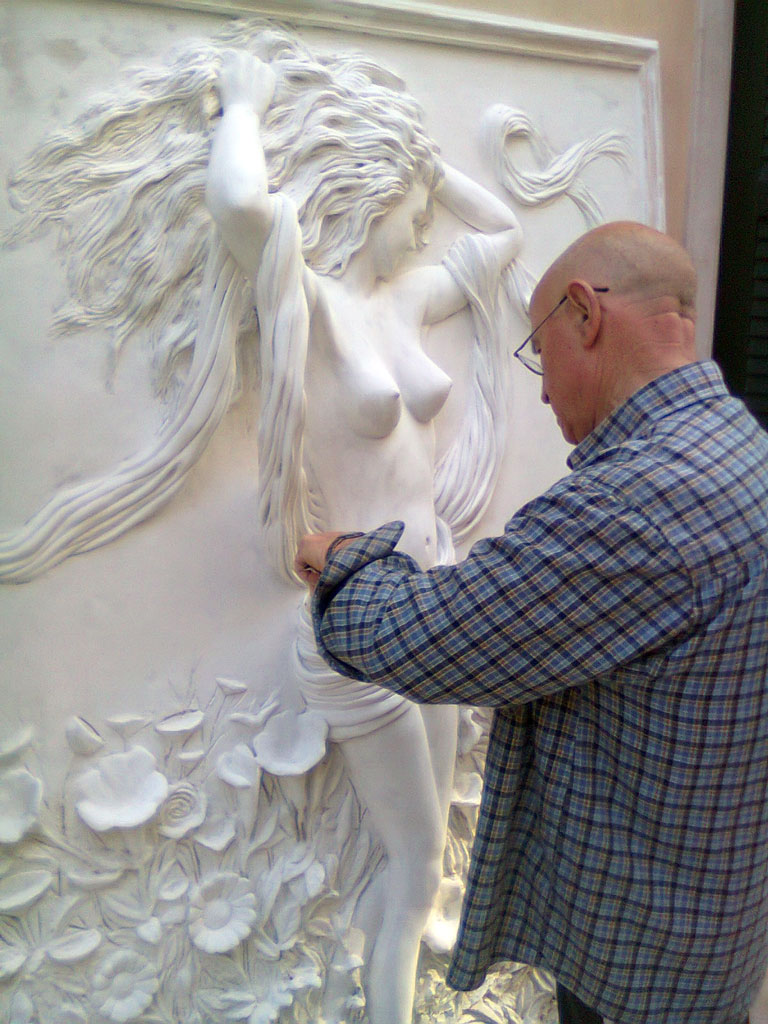 Their continuous search for innovative techniques and for originality has led to the broadening of their field of creative expression. Frescos, sculptures and gold-foil coatings are only a few of the different forms of expression the two artists superbly master.
The numerous acknowledgements at national and international level conferred on the two artists confirm the high technical level as well as the innovative quality of what could be defined as their 'em>personal aesthetic program. A program which aims at transforming the living space into a precious and prestigious environment by enriching it with their ornamental and pictorial art.
Edoardo Marcon, and his son Davide, come from different artistic experiences and backgrounds. Yet, they are bound by their common love for visual art, whatever the means of expression. Almost a decade ago they approached the Tromp l'Oeil, soon mastering this technique completely through its constant study and pratical experience acquired by its application in several of the commissioned works they realized.
Improvisation and fantasy are the features which emerge from, and mostly characterize the rendition of the subjects they choose to represent artistically. Features which prevent their work from the inherent danger of a serialized, repetitive production.
The perfect mastery of various pictorial techniques (oil, water and acrylic colors) as well as the high degree of competence and professionalism reached during their long and varied experience are skillfully combined throughout the various stages leading to the competition of the work, personally executed by both artists.